INSTALLATION FOR HOMES ALONG THE WASATCH FRONT AND PARK CITY AREAS
Your luxury property is more than just a home. It is a testament to your hard work; a reflection of your sophisticated taste. 
You've invested in your Home and when choosing a landscaping contractor to handle your landscape installation it is important to hire a reputable company that has experience in handling high-end projects and who shares your vision. 
When it comes to landscaping, Pendleton Landscape is the contractor of choice for many residents in the Wasatch Front. We have created beautiful Landscapes all over the State of Utah. From Provo to Alpine, Draper, Holladay, Salt Lake City, Farmington and as far north as Logan. We have also created many stunning and beautiful Landscapes throughout Park City and outlining Mountain areas. 
Not only do we bring to the table many years of experience, but we also approach your project with integrity, skill, and attention to detail.
Your Choice of Landscaping Contractor Matters
We know your needs. The Pendleton team knows your distinct area and what trees and plants thrive in your climate. Finding the right combination of Trees and plants is vital to any Landscape. Depending on where you live other challenges may arise.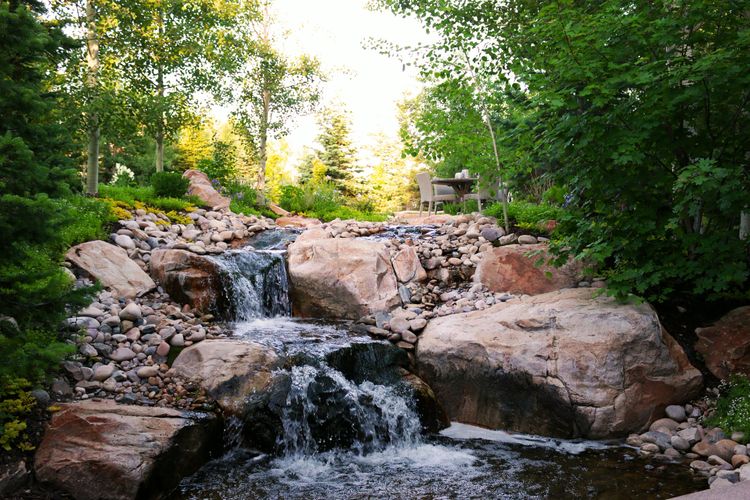 Pendleton Landscape knows and are aware of all neighborhood guidelines and HOA requirements around the State of Utah. Often times there are restrictions or specifications on what you as a Homeowner can create throughout your Landscape. Depending on the scope of work it might be necessary to bring in a certified Engineer to satisfy building code in certain cities and areas. Whatever the case may be we have the experience and the knowledge to make this a smooth process that protects you as the Homeowner. 
Pendleton Landscape has no equals when it comes to providing the best Engineering with cutting edge creativity and artistry.
We Offer a Full Range of Services
As a busy professional, you look for ways to save time. We minimize your need to deal with several contractors by offering a full range of landscaping services. You'll find the same people working on your project from start to finish, and you'll know who to approach with questions or requests. 
High-end residential Landscaping needs vary greatly from other homes. Maintenance and improvement of a luxury property require an eye for detail and a serious commitment to handling each property with care. Pendleton Landscape has extensive experience working in all fields of Landscaping.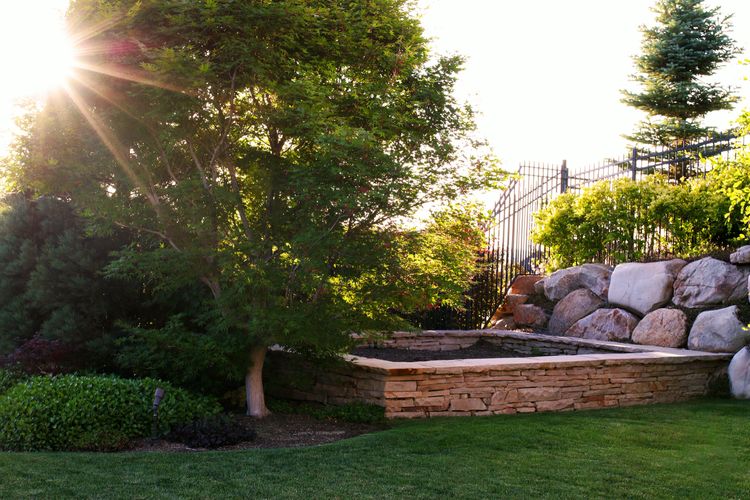 We are Licensed and Insured
Even with the most careful and professionally trained crew, accidents can happen. You get peace of mind with Pendleton Landscape, because we are fully insured.
Stumped for Design Ideas?
Sometimes, coming up with the perfect design can be the biggest challenge in a landscaping project.
Leave the grunt work to us. Apart from landscape installation services, we also offer landscape design. With a team that knows the design elements that differentiate basic landscaping from high-end landscapes, we are confident that we can install a magnificent landscape that makes an excellent addition to your home.
View our gallery to see our previous projects. If you want to request an estimate of landscape installation costs or if you have any questions, please call us at (801) 518-6228.
If you have yet to decide on what you want your dream landscape to look like, allow us to help
you. Browse our gallery to find landscape design ideas or reach out to our team for
recommendations. 
Partner with Pendleton Landscape for your landscaping project! For your questions, please call
us at (801) 518-6228 or send an email to office@pendletonlandscape.com today