Landscape Design in Park City, Utah
Are you looking for high-quality landscape design services inspired by passionate, experienced artists and engineers? Look no further. The experts at Pendleton Landscape have been serving residents of Park City, Utah with all their high-level landscaping needs for decades, and we're here to assist you as well.

Whether you require a brand new design for a featured area of your property, an upgrade to a previous hardscape or water feature, or the absolute best in general landscape maintenance and upkeep, we're here to help. Our careful eye for detail ensures your money is well spent and your property stands out for its gorgeous landscaping features.
Before each major project we undertake, we'll sit down with you for a detailed consultation. During this session, we'll go over everything from your budget concerns to your precise needs and desires in the landscape, including exact dimensions and any materials that will need to be ordered.
Furthermore, we help you understand our expected timeline and any important factors related to it. Transparency is vital to our business – we're happy to update you on progress throughout completion of your luxury landscape design, and we do our best to be as flexible as possible without exceeding your budget. You'll always know exactly what you're paying for with Pendleton Landscape: A custom, high-quality landscape laid out by the top professionals in the business, and installed by hard-working engineers who count craftsmanship among their greatest points of pride.
We offer all of the following general areas of landscape service: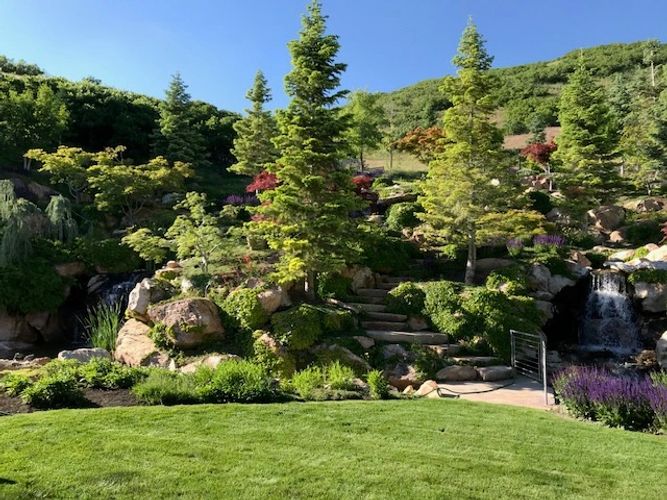 General landscape design and maintenance
Whether you're looking to spruce up your grasses and smaller plants, upgrade your tree line, liven up the color on your property or any other landscape changes, we'll help you lay out the perfect design project – and will work with you to help keep it well-maintained.
Hardscape features
We offer only the highest-quality hardscape materials for areas like walkways, stairways, retaining walls, patios, pergolas and more.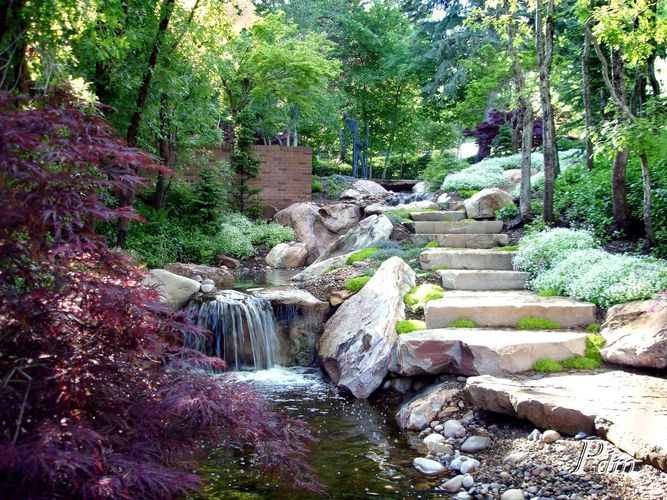 Water features
We specialize in premier water feature design and installation, including ponds, streams, waterfalls and any other feature you desire.
Lighting and other areas
We're also here to assist you with outdoor lighting and any other additional features you desire on the property.
When you call the team at Pendleton Landscape, you'll be speaking to the most dedicated and experienced landscaping professionals in the game. Our team of artists, engineers and visionaries takes pride in the elite quality they provide to residences throughout Park City, bringing luxury designs and services to each and every project we take on. Your property will only be worked on by licensed, insured professionals who won't rest until your job is completed on-time and to your exact specifications.
To learn more about any of our landscape design services, contact the team at Pendleton Landscape today to set up a consultation.